Cruising the Bahamas
When I get assigned to review cruises to the Mexican Riviera and the Bahamas all within the same month, I make that sacrifice and do it. I know, it's a tough job. But what can I do?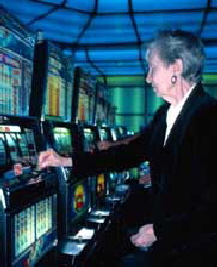 Carnival's Fantasy schedules 3-day and 4-day trips from Cape Canaveral to the Bahamas. My itinerary on the 3-day trip included a visit to Nassau, Bahamas and a day at sea on the return. The general staff service and the food quality was excellent.
This is an excellent cruise for first-timers or for a quick weekend getaway. Nassau was cleaner and prettier than I anticipated, and its European heritage is still obvious in the architecture of many buildings. Spending a few hours browsing through the straw market and walking the main thoroughfares is easy, since they are within walking distance to the cruise ship's pier. The length of this trip wasn't conducive for me to plan an on-shore excursion.
If you like gambling, this is also a good ship to try your luck. The large casino is prominent, and bingo games are frequent. Due to the shorter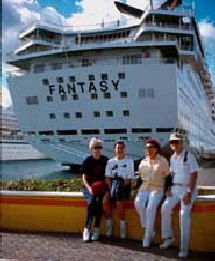 schedule, it was virtually impossible to get to know any of the staff, as usually happens on longer itineraries. In the end, it seemed too short of a trip, but then again, this was my fifth cruise.
In general, the Carnival cruises that I've experienced lead me to believe they are after the singles, gamblers, partiers, and couples with children. The Camp Carnival program received lots of favorable comments from the kids on the cruise, and this is probably one of their top selling features.
For older married couples, I am sure some of their other ships and itineraries might be more suitable.