New Zealand - The undiscovered jewel of the pacific
When you hear the words "New Zealand" most people think of how far it is to get there. And then they imagine beautiful scenery, the great outdoors and even some sheep farms. But what most people don't realize is that New Zealand is one of the youngest countries in the
world and it has so much more to offer than you might expect; it was a surprise even to us.
We flew from Los Angeles to Auckland on an overnight New Zealand Air flight (premium economy is highly recommended, especially if you are flying from the East Coast – the flight is 12 hours just from L.A.). Once we arrived in Auckland, we took another domestic flight to Christchurch and then began our driving through the South Island.
New Zealand has a population of only 4 million people, most of them concentrated in the larger cities of Auckland (its capital), Christchurch and Wellington. Although the majority of New Zealanders originate from Europe (primarily England,) the Maori culture, originating from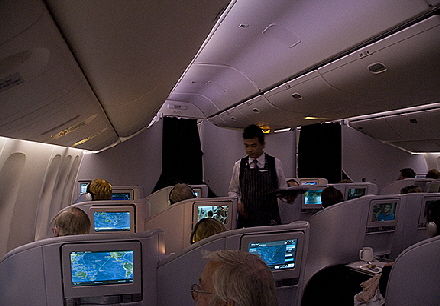 Polynesia, is very much a part of life here.
Most newcomers quickly notice that learning a few common phrases in Maori is welcomed by many New Zealanders. Kia Ora (kee-ah ohh-rah) means "welcome". Every place on the two islands reflects this unique culture and the Maori make up more than 14% of the population. Maori customs and language are taught in school, and signage is in both Maori and English throughout the islands.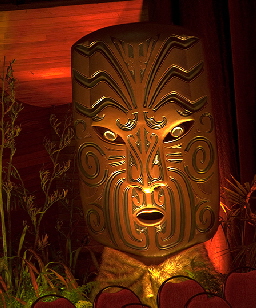 New Zealand's economy is still very dependent on farming. Historically, sheep, lamb meat and wool have been the country's predominant products, but, beef, dairy and even a fledging wine industry have come on strong in the past 10 years or so. All are supplemented by salmon, fruit, timber and other products, and tourism is a major industry. While we appreciate the fact that the country is very "under-commercialized" , New Zealand has been successful in attracting several major film productions, the most famous being the Lord of the Rings trilogy, directed by New Zealander Peter Jackson. Currency is the New Zealand Dollar, which at this writing is equal to .77 cents.
Because New Zealand is South of the Equator, their seasons are the opposite of North America . Summer is between December and March. Springtime begins in October, and winter is July through September. The North Island tends to be warmer than the South Island which is very close to Antarctica.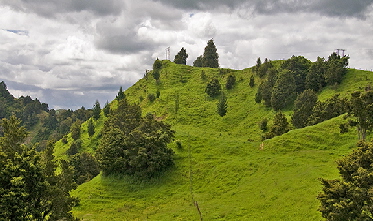 Inter-island transportation is great. There are many frequent flights between the major cities, and if you choose to drive, the roads are in excellent shape and with very little traffic – but do remember to drive on the left! Several ferries also connect both islands.
There is also plenty of great food in New Zealand. Although it is not as varied as in other parts of the world, it is still very good. The most popular dishes offered are salmon, a large variety of lamb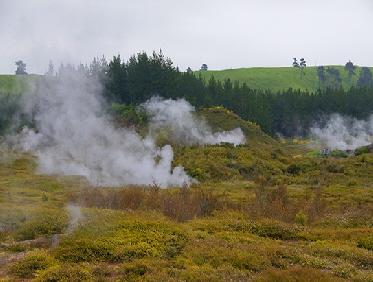 dishes, local vegetables and fruit. Most of the best cuts of beef and lamb are exported, so the majority of restaurants do not have the premium choices. We spent 10 days dining around and exploring the highlights of both the South Island and the North Island, and of course it was not nearly enough time.
Several areas on both islands offer numerous scenic stops along the highways that are hard to pass by. New Zealand definitely deserves another much longer visit. We are tempted next time to rent a small RV to have the flexibility of living and traveling whenever and wherever. That's the freedom available there!
Editor's Note: For more information please visit the following websites