Westgate Resort Orlando for All Ages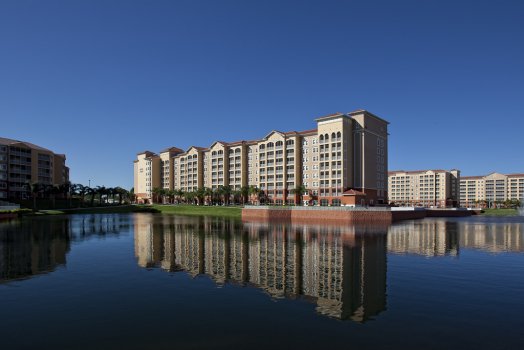 ILocated just one hour from where I live, we decided to spend two nights in a two-bedroom villa and enjoy all the amenities the resort offered.
We arrived on a Friday afternoon and checked in easily. I was prepared for the semi-aggressive timeshare sales pitch that often accompanies resorts that also offer extended vacation plans. As soon as they learned I was "local", though, it was easy to be "stealth."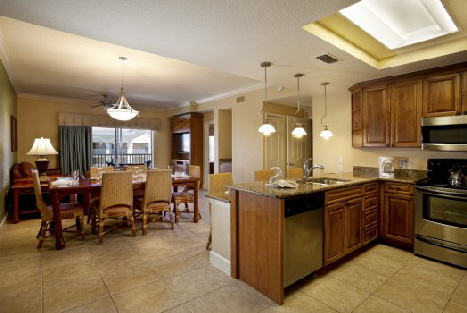 In addition to a Disney movie theater, the resort offers bicycle rentals, 13 heated outdoor swimming pools, children's wading pool and 13 hot tubs, a fully equipped fitness room, picnic areas, miniature golf course, activity center/arcade, basketball, tennis and volleyball. A mini market/grocery is located on the premises for your convenience, as well as Cordovano Joe's Authentic New York Style Pizza for pick up or delivery.
The spacious villas at Westgate Town Center include a fully equipped kitchen or kitchenette, large-screen TV, whirlpool tub, washer/dryer, and private, screened-in balconies or patios. Our two bedroom villa was beautiful. Overlooking a pool and with a view of the lake, it was very spacious, modern and offered quiet surroundings. Here, we would not be subject to the noise of people walking down a hotel corridor.
My room had a king bed and a shower, with a separate Jacuzzi tub (which I did not have time to enjoy!).On our first evening we went to dinner at the resort's steak house, which was ok but I have had better meals. We had brought a cooler with some snacks, drinks and breakfast items. The kitchen had all the utensils needed so it made cooking breakfast the next morning very easy.
The next day after breakfast we all went to the spa. I had asked to visit the facilities in advance the day before, and found the staff was reluctant to show us around. Finally, a supervisor appeared and eagerly gave us a tour so that when we arrived on the day of our appointments, we already had an idea of the facilities. My dad had a facial, while my mom and I each had full body massages. Then we enjoyed the hot tub and the saunas. It was very relaxing, and even better, we had the entire facilities to ourselves as most guests were either at the pool or at an attraction.
That afternoon we all took a nap, something we had not done in many years. For dinner, we decided to go to International Drive and ended up at a Chinese restaurant which is well known for its food. It was very good! The weekend was memorable for both my parents and me, and it's definitely a place that I would recommend for families who like a lot of activities and spacious surroundings.
To view all their specials and a great photo gallery, click here.